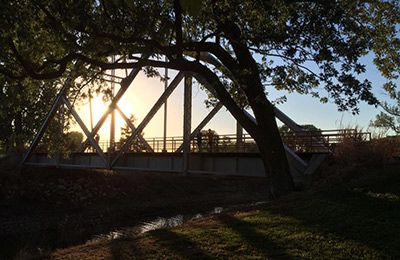 English Landing Park and Platte Landing Park are central community hubs for jogging and biking plus features a new park and performance stage for community performances and entertainment. Platte Landing Park features a seven acre dog park and a boat ramp for easy access to the Missouri River.
In addition to our tremendous park system, Parkville is also home to The National Golf Club which features two 18 hole championship golf courses, both from Tom Watson's Design Team. The National Golf Club is a certified Tom Watson Signature Design.
Parkville is home to incredible shopping, entertainment and dining. Downtown has long been a historic visit for people from all over the metropolitan area and tourism. From antique stores shops to five star restaurants any stop in downtown Parkville is sure to please people of every age.
Perhaps the most endearing aspect of Parkville is the strong sense of community. A sense of pride is demonstrated in a warm charm amongst residents all the way to great community events throughout the season including the fireworks display on July 4th to carriage rides for Christmas.
Parkville features an award winning lifestyle that you will cherish for a lifetime!